Sharps Rifle Company is the proud heir of the now legendary 19th-century rifles, embodying the spirit of the American Old West. Designed by Christian Sharps in 1848, Sharps rifles became known for their long-range accuracy thanks to Sharp's commitment to "build a better mousetrap." By improving on the deficiencies observed in the Hall Rifle, Sharps rifles became the first widely-adopted breechloader.
Large-scale production of Sharps rifles was favored by the onset of the American Civil War, and they quickly became the mainstay of both Union and Confederate armies.
Today, it's a rare sight to come by a gun enthusiast who has not heard the iconic name that is Sharps.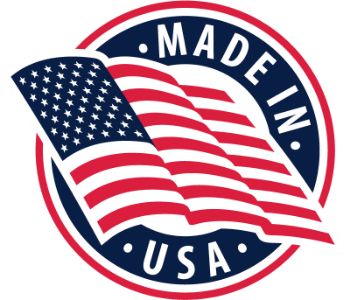 These days there's no question that America's all-around "workhorse" rifle is the AR/ MSR, in various versions the U.S. military service rifle, the choice of law enforcement agencies around the country and hugely popular in the civilian market for personal protection, as well as for a variety of hunting and target shooting applications. In the same way that Christian Sharps sought to improve on the breechloader designs of his era, the folks at Sharps now have their eye on improvements and advancements in respect to critical AR/MSR components. "The tremendous popularity of the AR/MSR platform," notes Jay Johnston, President and CEO "speaks for itself. It is a highly versatile platform that is adaptable to a wide variety of applications.
Our goal at Sharps has been not to build yet another version of the AR/MSR but instead to take a close look at how we can make a great rifle even better."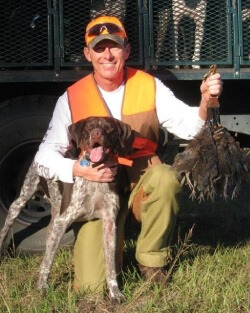 JAY JOHNSTON
President & CEO
We are proud to be led by our President & CEO Jay Johnston, who is also the visionary behind the revived Sharps Rifles Company.
Coming from a humble background, Jay is the epitome of the American dream. After a successful career on Wall Street, Jay went on to establish a number of successful companies, among which Sharps Rifle Company. Without Jay's expert vision and guidance, Sharps would never have become what it is today - proud of its roots but constantly reinventing itself.
Jay is now dedicating his time to what he loves most - hunting, fishing and horse riding at his beautiful Virginia residence, known as Western Gailes Ranch.
WHAT OUR CLIENTS HAVE TO SAY
This is one smooth operator. I purchased this BCG for my DPMS LR308 and it has made all the difference in the world. I have put over 200 rounds through it and not one failure even with extreme rapid fire. It makes the rifle cycle nearly twice as fast. Clean up is a breeze, just wipe off with a cloth and the built up carbon just wipes right off. I can't believe how easy it is to clean. The description doesn't say it but it has dual ejectors, I am sure this has something to do with why it works so good. It looks sharp looking too, oh no pun intended. I bought a second one to keep while they are on sale.
May 3, 2019
I completed my first ever build in May. Since the BCG is supposed to be the heart of the rifle I wanted to do my research to see which direction I should go. After seeing so many positive reviews on YouTube, I decided on the SRC in FDE. I've put about 1000 rounds through this rifle and I haven't one malfunction or hiccup. I'm very impressed with the craftsmanship and quality that went into this bolt. I have some more builds planned and I'll be using the SRC BCG's on all of them.
August 27, 2019
I have always been a quarter-bore fan but I had been out of the shooting scene for a few years. I changed jobs and a coworker introduced me to the 25-45 Sharps. After seeing the how close the ballistics were to the 250 Savage (one of my favorite cartridges) it was pretty much a no brainer that I had to build one. Collecting parts on a budget can really try one's patience, but I finally got it finished the way I wanted it using not only a 20" SRC barrel, but a Balanced Bolt Carrier with Reliabolt as well. The barrel shoots great and the bolt is tough as nails.
January 26, 2021
Wow this item is a work of art! I have owned a lot of bolt and carrier groups but this one far exceeds all of them on finish machining and applied diamond-like finish. perfection at the highest possible level! Great company. Excellent product
September 14, 2020
I do not think Their is a Better company out here to order a barrel from very responsive and helpful staff that ensure you as a customer fill number one from a 5 dollar part to a barrel your still made to feel that you are valued as a person. And the quality of their in house milled barrels is par none
September 5, 2017
Exactly what I was looking for in a bolt. I'm definitely going to pick up another as a spare and likely a full BCG at some point
April 9, 2021
As has been my experience with every order from SRC. This order for Pmags was handled very promptly and delivered as promised. Nothing but great service and products!
November 2, 2018
when you deal with the best,you get the best. thanks
December 16, 2018
Even during all of the craziness in the world with this covid mess Sharps delivered an outstanding product in just a few days. I have reliabolts in all my rifles and a few of your extreme performance carriers. I have and will continue to trust your products with my life. Thank You.
September 16, 2020
After shooting around 150 rounds no cleaning and getting sub 1" groups all day long without any hick-ups , very impressive. And getting wows and complements on the feel and look of the weapon I am happy to say that this is a winner. The timing and feel when shooting was top notch. Thanks guys for the excellent service and help when purchasing.
July 13, 2020
This BCG lives up to its reputation. Not one single misfire or extraction. Recoil seems a bit less as well, but could be me. Ran 120 rounds straight with a binary trigger. No issues. Cleanup was a breeze. Tiny bit of solvent on a rag and some wiping cleans it right up. Will definitely buy again for other ARs.
November 26, 2018
Great customer service. Seamless transaction. Was treated as if I was the most important customer they had. Great website, easy to navigate.
April 3, 2016