Sharps Rifle Company is the proud heir of the now legendary 19th-century rifles, embodying the spirit of the American Old West. Designed by Christian Sharps in 1848, Sharps rifles became known for their long-range accuracy thanks to Sharp's commitment to "build a better mousetrap." By improving on the deficiencies observed in the Hall Rifle, Sharps rifles became the first widely-adopted breechloader.
Large-scale production of Sharps rifles was favored by the onset of the American Civil War, and they quickly became the mainstay of both Union and Confederate armies.
Today, it's a rare sight to come by a gun enthusiast who has not heard the iconic name that is Sharps.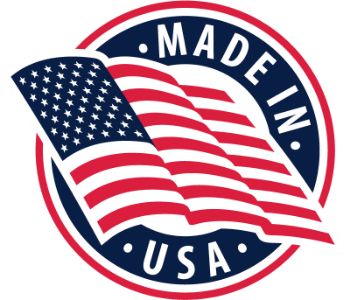 These days there's no question that America's all-around "workhorse" rifle is the AR/ MSR, in various versions the U.S. military service rifle, the choice of law enforcement agencies around the country and hugely popular in the civilian market for personal protection, as well as for a variety of hunting and target shooting applications. In the same way that Christian Sharps sought to improve on the breechloader designs of his era, the folks at Sharps now have their eye on improvements and advancements in respect to critical AR/MSR components. "The tremendous popularity of the AR/MSR platform," notes Jay Johnston, President and CEO "speaks for itself. It is a highly versatile platform that is adaptable to a wide variety of applications.
Our goal at Sharps has been not to build yet another version of the AR/MSR but instead to take a close look at how we can make a great rifle even better."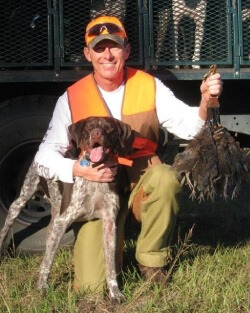 JAY JOHNSTON
President & CEO
We are proud to be led by our President & CEO Jay Johnston, who is also the visionary behind the revived Sharps Rifles Company.
Coming from a humble background, Jay is the epitome of the American dream. After a successful career on Wall Street, Jay went on to establish a number of successful companies, among which Sharps Rifle Company. Without Jay's expert vision and guidance, Sharps would never have become what it is today - proud of its roots but constantly reinventing itself.
Jay is now dedicating his time to what he loves most - hunting, fishing and horse riding at his beautiful Virginia residence, known as Western Gailes Ranch.
WHAT OUR CLIENTS HAVE TO SAY
I have always been a quarter-bore fan but I had been out of the shooting scene for a few years. I changed jobs and a coworker introduced me to the 25-45 Sharps. After seeing the how close the ballistics were to the 250 Savage (one of my favorite cartridges) it was pretty much a no brainer that I had to build one. Collecting parts on a budget can really try one's patience, but I finally got it finished the way I wanted it using not only a 20" SRC barrel, but a Balanced Bolt Carrier with Reliabolt as well. The barrel shoots great and the bolt is tough as nails.
January 26, 2021
I completed my first ever build in May. Since the BCG is supposed to be the heart of the rifle I wanted to do my research to see which direction I should go. After seeing so many positive reviews on YouTube, I decided on the SRC in FDE. I've put about 1000 rounds through this rifle and I haven't one malfunction or hiccup. I'm very impressed with the craftsmanship and quality that went into this bolt. I have some more builds planned and I'll be using the SRC BCG's on all of them.
August 27, 2019
One of the best bolt carrier groups you can buy. S7 tool steel and a really smooth NIB-X finish... I own a lot of premium BCGs and this is one of best I've tried. Definitely worth the money when you look at the extra machining that went into this, better quality steel, enhanced design and features and a great finish. Let's also not forget this is a small US based company that stands by their products. I'll be highly disappointed if Sharps ever goes out of business. With what little money I have to spare, I've already ordered more BCGs from SRC and I'll continue to support them as long as they're in business.
March 25, 2022
I have a light profile stainless 18" SRC barrel on my most recent build. It consistently shoots a little under MOA, and I used it to drop a 90 pound doe from 109 yards with a neck shot using factory 87 grain ammo. It was an instant kill and left a quarter size exit wound. My hunting buddies were very impressed.
February 11, 2022
This is my third Sharps DLC BCG. All are perfect and are used in two 5.56 and one 300Blk. Easy to clean and have never had ONE malfunction! Trust me the quality of these BCG is the best bar none. They do shoot softer and you can back off the buffer weights, I have backed off the adjustable gas block for one of the softest 5.56's around.
March 11, 2022
Exceptional BCG. The DLC coating is durable and cleans up easily. I've tried so many BCGs out there and these are my go-to because they are durable, reliable, and easy to clean up. I use them with 5.56 and .300BLK both suppressed and unsuppressed and they are good to go.
April 11, 2022
Even during all of the craziness in the world with this covid mess Sharps delivered an outstanding product in just a few days. I have reliabolts in all my rifles and a few of your extreme performance carriers. I have and will continue to trust your products with my life. Thank You.
September 16, 2020
Previously I was a huge fan of the brand that cost twice what this one does and has a mirror like finish. I needed a bolt carrier for my coyote gun and tried this. It is an amazing bcg and didn't even have to change my gas block from the other brand. In my opinion this is the best tactical or hunting bcg.
January 27, 2022
After shooting around 150 rounds no cleaning and getting sub 1" groups all day long without any hick-ups , very impressive. And getting wows and complements on the feel and look of the weapon I am happy to say that this is a winner. The timing and feel when shooting was top notch. Thanks guys for the excellent service and help when purchasing.
July 13, 2020
Purchased a new upper without the BCG. MY intention was to give Sharps a try from scratch with the new upper. Was not disappointed, in fact was very happy that this BCG was as good as my research suggested. About 1000 rnds. So far. Ordered a new bolt for my other Ar15.
February 22, 2022
Great customer service. Seamless transaction. Was treated as if I was the most important customer they had. Great website, easy to navigate.
April 3, 2016
when you deal with the best,you get the best. thanks
December 16, 2018